EXACT celebrates Mandela Day - What are you doing?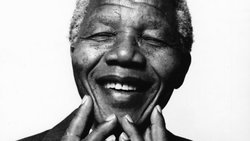 Today, the 18th of July, as well as being my bothers birthday, is Mandela Day
The overarching objective of Mandela Day is to inspire individuals to take action to help change the world for the better, and in doing so build a global movement for good. Ultimately it seeks to empower communities everywhere. "Take Action; Inspire Change; Make Every Day a Mandela Day."
Individuals and organisations are free to participate in Mandela Day as they wish. We do however urge everyone to adhere to the ethical framework of "service to one's fellow human".
Today, the team at EXACT are all contributing to this great celebration. Personally, I am making my local environment cleaner by litter picking, and recycling.
If you want to join in and are looking for ideas, here are some:-
Make a new friend. Get to know or go to lunch with someone from a different cultural background.
Read to someone. Visit a library or local home for the blind or elderly.
Help someone get a job. Review their résumé or test their interview skills.
Clean up your community. Paint a mural over graffiti, help fix up a run-down playground or pick up trash.
Offer to tutor someone. Pick a subject that you're good at and try to help someone with their learning and/or study skills in that subject.
Find out what matters in your neighbourhood. Organize a public issues forum for you and your neighbours.
Volunteer at a soup kitchen or food bank. Help feed the hungry in your area.
Be an advocate for the disabled. Conduct a workplace or community accessibility check to identify potential barriers for individuals with disabilities.
Go green(er). If there are no recycling options where you live or work, petition your job or local lawmakers to provide one.
All the best to you – Arthur and the team
Published: 18th July 2013